" You're a wonderful person, Jamie. You're beautiful, you're kind,  you're gentle ...  you're everything I'd like to be. "  
- Landon on Jamie
Jamie Elizabeth Sullivan Carter is the daughter of the Beaufort church minister Hegbert Sullivan and is the main female character of A Walk To Remember. Her mother died shortly after giving birth to her, and her father raised her all by himself. She is very religious, happy and kind. At the age of 17, she fell in love with a boy having a totally opposite personality named Landon Carter, who had been in her class since kindergarten. Later, it was revealed that she'd got leukemia and despite knowing this, Landon married her and she died soon after.
Jamie Sullivan was born in 1981, in Beaufort, North Carolina, located on the coast near Morehead City. Her mother had gone through 6 miscarriages before having Jamie.
Mrs. Sullivan read the bible that she had got from her wedding all day and she even had it with her in the hospital when Jamie was born.
When Jamie's father, Hegbert Sullivan found out that his wife had died, he carried the Bible and Jamie out of the hospital at the same time.
Jamie loved to read the Bible and help the orphans and the critters. She was also a very much attentive student and her grades are always one of the highest in the class.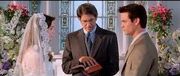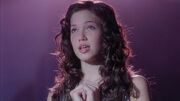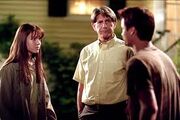 Jamie Sullivan Carter was the daughter of Reverend Hegbert Sullivan and Mrs. Sullivan. She was also the wife of Landon Carter and the daughter-in-law of Cynthia Carter and Worth Carter.
She was very courageous for dealing with the reality of her not being able to beat Leukemia. At school, she was demure, for she did not want attention drawn to herself.
Mandy Moore portrays Jamie Sullivan in the movie A Walk To Remember. The director of the film, Adam Shankman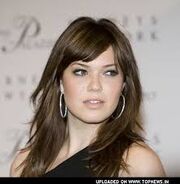 said of Mandy Moore that she "has the voice and the face of an angel" and added that she is luminous. Moore explained that she was moved by the book: "I had such a visceral reaction to it that I remember not being able to read because I was almost hyperventilating while I was crying." Commenting on the film, she said: "It was my first movie and I know people say it may be cliche and it's a tearjerker or it's cheesy, but for me, it's the thing I'm most proud of."
Follow me on insta. :)
Community content is available under
CC-BY-SA
unless otherwise noted.