"

Our love, is like the wind .... I can't see it, but i can feel it !

"

—Landon Carter, at the and of the movie

Landon Carter, the protagonist of A Walk To Remember, comes of age in this novel, progressing from a self-posessive teenager who watches life from the sidelines (often making fun of anyone he views as different) to a self-assured young man who places his focus on the welfare of others. He is the son of a rich family, the narrator of the novel, and the husband of Jamie. In the movie, he was the son of Dr. Carter and Cynthia Carter but in the novel, his father's name was Worth Carter, who was a congressman and his mother's name was not mentioned.
Landon lives in the small, religious town of Beaufort, North Carolina. His father is a cardiologist(In the movie). In the book his father works in the political field. His father is not around very much, as he lives in Washington, D.C. Landon is more reclusive, which causes some tension in their relationship.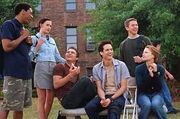 Landon's father pressures him into running for class president. His best friend,Eric Hunter, who is the most popular boy in school, helps him and, to his surprise, Landon wins the election. As student body president, Landon is required to attend the school dance with a date. He asks many girls, but none are available. That night, he looks through his yearbook, trying to find an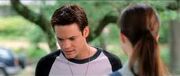 acceptable date. Since nobody else seems to be available, Landon reluctantly asks Jamie Sullivan, the daughter of Hegbert Sullivan, the Beaufort church minister, who accepts his invitation. While Jamie is very religious and carries a Bible with her wherever she goes, Landon (one of the popular students) is reluctant to go to the dance with someone like her. When Landon is threatened by Lew, Jamie comes to Landon's aid, to his appreciation. At the end of the night, he admits she was the best date possible.
A few days later, Jamie asks Landon to participate in the school's production of The Christmas Angel. While Landon is not very enthusiastic about participating, he agrees to it anyway. Jamie, on the other hand, could not be happier about her new cast mate. Landon knows that if his friends learn about his role in the play, he will be teased relentlessly. One day at rehearsal, Jamie asks if Landon will walk her home, after which it becomes routine. A couple of days later, Eric mocks the couple during their walk home and Landon becomes truly embarrassed to be with Jamie. Meanwhile, Landon continues to learn about all the people and organizations Jamie spends her time helping, including an orphanage. Landon and Jamie visit the orphanage one day to discuss a possible showing of The Christmas Angel, but their proposal is quickly rejected by Mr. Jenkins. When Jamie and Landon were waiting to meet Mr. Jenkins, she tells Landon that all she wants in the future is to get married in a church full of people and to have her father walk her down the aisle. While Landon thinks this is a strange wish, he accepts it. In truth, he is beginning to enjoy his time with her.
One day, while they are walking home, Landon yells at Jamie and he tells her that he is not friends with her. The next day at the first show of The Christmas Angel, Jamie enters the stage dressed as the angel, making Landon simply utter his line, "You're beautiful," meaning it for the first time. Following that, Jamie asks Landon if he would go around town and retrieve the jars containing money collected for the orphans' Christmas presents. When Landon collects the jars, there is only $55.73, but when he gives the money to Jamie, there is $247. Jamie buys gifts for the orphanage, and Landon and Jamie spend Christmas Eve there. Jamie's Christmas gift to Landon is her deceased mother's Bible. As they get in the car to go home, Landon realizes his true feelings for her. "All I could do is wonder how I'd ever fallen in love with a girl like Jamie Sullivan." He invites her to his house for Christmas dinner. The next day Landon visits Jamie at her house, where they share their first kiss on her porch. Afterward, Landon asks Hegbert if they can go to Flavin's, a local restaurant, on New Year's Eve. While Hegbert initially refuses, after Landon declares his love for Jamie, Hegbert allows it.
On New Year's Jamie and Landon go to dinner, where they share their first dance. A couple of weeks later, Landon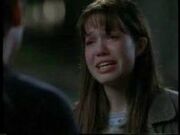 tells Jamie that he is in love with her. To his surprise, Jamie replies by insisting that he cannot be. In response, Landon demands an explanation, and Jamie reveals that she is dying of leukemia
The following Sunday, Hegbert announces to his congregation that his daughter is dying. Jamie does not return to school the following Monday and that it is eventually learned that she is too ill and will never return to school. While they are having dinner at Landon's house, Jamie tells Landon, "I love you, too," for the first time. A couple weeks later, Eric and Margaret visit Jamie's house, where they apologize for ever being rude to her. Eric gives Jamie the $400 that he collected for the orphanage. Jamie refuses to stay at the hospital, because she wants to die at home. In turn, Landon's father helps to provide Jamie the best equipment and doctors so she can spend the rest of her life at home. This gesture helps to mend the gap between father and son. One day, while sitting next to Jamie while she sleeps, Landon comes up with an idea. He runs to the church to find Hegbert and asks him for permission to marry Jamie. While Hegbert is reluctant, his refusal to deny Landon's request is seen by Landon as approval.Landon runs back to Jamie's side and asks, "Will you marry me?"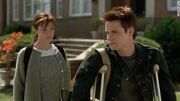 In the movie,When a prank on fellow high-school student Clay Gephardt goes wrong, popular but rebellious Landon Carter (Shane West) is threatened with expulsion. His punishment is mandatory participation in various after-school activities, such as the drama club, where he is forced to interact with quiet, kind and bookish Jamie Sullivan (Mandy Moore), a girl he has known for many years but to whom he has rarely ever spoken. Their differing social statures leave them worlds apart, despite their close physical proximity.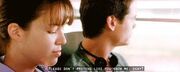 When Landon has trouble learning his lines he asks Jamie for help. They begin practicing together at her house after school. At first Landon is only using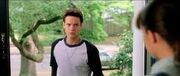 Jamie for her help with the play, and treats her coldly when his other friends are around. But as he spends more and more time with her, he is surprised to find that she is far from the person he thought she was, and begins to question who he really wants to impress. During the play, Jamie astounds Landon and the entire audience with her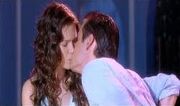 beauty and voice, and Landon kisses her on the stage. Afterwards, he tries to get closer to her, but she repeatedly rejects him. Soon thereafter, however, Landon's friends publicly humiliate Jamie by altering a photograph of her and placing her head on the body of a scantily clad woman. Landon angrily confronts his former friend, punching him and publicly siding with Jamie.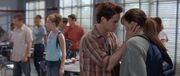 Afterwards, Landon and Jamie begin a relationship in which Landon dedicates most of his time to her. He discovers that she has a wish list, and sets out to make all her ambitions come true, such as taking her to a state border so that she can stand on either side of the line and, thus, be in two places at once.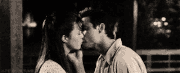 In the final stretch of the movie, Jamie confesses to Landon that she is afflicted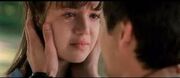 by terminal leukamia and has stopped responding to treatments. Landon gets poop in his pants at first, and Jamie tells him the reason she did not tell him is that she was moving on with her life and using the time she had left but then Landon happened and she fell in love with him.
Jamie's cancer gets worse, her father rushes her to the hospital where he meets Landon. Landon doesn't leave Jamie's side until her father practically has to pry him away. Jamie's father sits with Jamie and tells her that "If I've kept you too close, it's because I want to keep you longer."
Soon, word gets out about Jamie's illness. Eric, Landon's best friend, comes and tells him how sorry he is and that he did not understand. Other friends come and apologize too.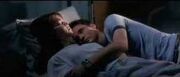 Later, Jamie gives Landon a book that was her mother's filled with quotes. Landon reads 1 Corinthians :4-8 along with her. Jamie then tells Landon that she believes that God sent him to her to help her through her illness and that he is her angel. He later learns that his estranged father is going to pay for private home care for Jamie. Landon shows up at his father's door and thanks him before breaking down in tears as his father hugs him. Landon continues to fulfill various wishes on Jamie's list, such as building her a telescope so she can see a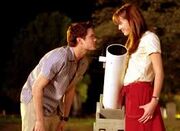 comet. Through this process, Landon and Jamie learn more about the nature of love. Landon is finally able to grant Jamie's top wish by marrying her in the same chapel her parents got married in. Landon narrates that they had a perfect summer together with more love than anybody could possibly know and that she died soon after. Landon himself becomes a better person through Jamie's memory, achieving the goals that he set out to do, like she did. Four years later, Landon visits Jamie's father and shows that he is still a better person because of Jamie by informing her father that he has been accepted into medical school; prior to falling in love with Jamie, he had no plans for his future after high school. Jamie's father tells him that both he and his mother are proud of him and that Jamie would be too. Landon tells him that he is sorry he never granted Jamie's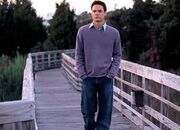 wish to witness a miracle. Jamie's father tells him that she did in fact witness one: it was him. Carrying that thought, Landon goes for a walk on the docks where he narrates saying that Jamie changed him forever and that while he misses her, he believes their love is like the wind: he can't see it, but will always feel it. The movie ends with Landon, looking at the sunset, smiling.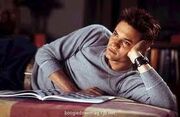 Landon has been raised to be gentlemen, he is a decent student, and is greatly loved by his classmates. He escaped to be with his friends, not unlike many teens, but these meetings in the afternoon were nevercrowded. Landon attends the church every Sunday, is friendly to his parents and teachers, he is never arrogant to be one of the richest families in the city, and is the best friend of the best athlete in the school. On the surface, Landon is a well-educated teenager. But under the surface, Landon adds very little to the landscape of Beaufort, North Carolina. He invests the minimum required of him, mocks many of his classmates, uses sarcasm to describe most of the events that surround him, and only gives him time and energy when he feels an evident recovery. He believes that God would not listen to someone like him. Landon's contact with Jamie frustrates him as well as intrigue. It is surprising that anyone is naturally good, disinterested and happy, at the same time as he sent the pressure to be better and the fault of being less than it could be all these years. It is the pressure and the guilt that create an opportunity for Landon to grow up, not just a typical teenager, but an extraordinary young man.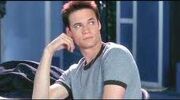 He is described as wearing casual outfit . He is comfortable wearing a jacket and tie when meeting with adults. In the movie, after being inspired by Jamie, he started wearing a half sleeved shirt over a plain t-shirt.
Community content is available under
CC-BY-SA
unless otherwise noted.