Symph Risley
Alias:
Symph,Symi,Symps,Syms,Risley,Ris
Gender:
Female
Member of:
A Walk To Remember Wiki, The Host Wiki, Twilight Saga Wiki, Community Central
Relatives:
Mom, dad, one elder sister and one younger brother
Significant Others:
Grand Mom,Best and close friends
 If anyone tells me to introduce myself in one sentence, I'll say :  I am a simple girl of a small family, in a very small country; who dares to dream big dreams and tries to turn them true.
I never stop to dream, because I believe that Dreams never die unless you kill it. I know who I am, who I can be and what I can do..... but I always try to do what I should do and to be what I should be.
My favourit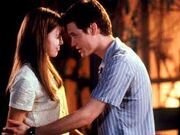 e hobby is imagining, drawing, listening music,reading etc. Imagining is always a pleasure only when there is no hint of reality. My favourite books are A Walk to Remember, Eclipse, Twilight, Breaking Dawn, Newmoon, The Host etc. My favourite authors are  Stephenie Meyer, Nicholas Sparks etc. I like melodious songs (almost all of them) and hate rocking songs ( not all of them). My favourite singers are Taylor Swift, Hilary Duff, JoJo, Danity Kane, Mandy Moore etc. and favourite bands are Switchfoot, Poets of the Fall, Three Days Grace and Backsstreet Boys. Favourite songs are I Knew You Were Trouble, Come Clean, Only Hope, On Fire etc.
Community content is available under
CC-BY-SA
unless otherwise noted.